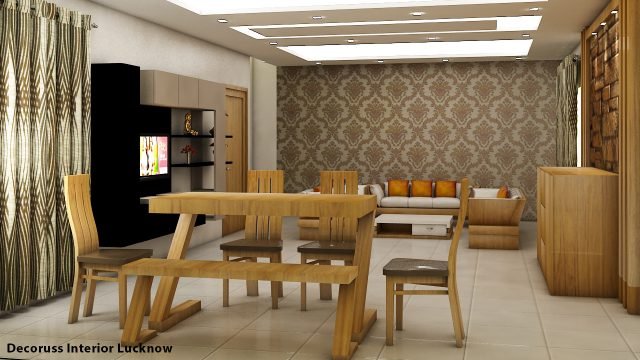 Hiring an Interior designer is not a luxury it's a necessity.
The first thought we get when we plan for a new house is its interiors and whether hiring an interior designer is a good option or not. . But we should remember there are experts for every profession. Who can do their work easily and with expertise whiteout loss? So we can say hiring an expert for your space will be the best decision for your house or office project.
1.Manage your space.
Management of space is important to factor for any home or office look. Interior designers manage your space through a space management system and give a proper format for the arrangement and installation of furniture. An interior designer does space management for almost all of their projects to give proper and maximum utilization of space. 
For office segment space management manuals are made for a description of size, layout, color, and ms material to be used in them.
2.Usage of technology.
Interior designer is a professional job that includes top quality and skills with the help of 2D design and 3D design format a pre-design can be generated by the interior designer in order to give the client a clear image of their dream home.
Hiring an internal designer gives the benefit of gaining the advantage of technology, where you can look at what look your house is going to get. Through co-donation of the colour, furniture, space flooring, etc. With a designer at your end prevention of error and wastage is possible as they specialize in interior designer software which helps in the reduction of time consumption plus money.
3.High level of professionals.
Hiring a professional interior designer is the one who has a high level of dedication towards their work. Professional interior designers use a set of articles and antiques and customized furniture with an alliance of the house structure and personality.
This drastically improves the look house. When choosing any design you must go through a professional interior designer portfolio. Through those, you can understand whether they can cover your requirement or not.

4. Color and decor combinations.
For any residential or commercial project, it's very important that interiors should look impressive and attractive. Hiring an interior designer in Lucknow will make it easy to select the colour and total interior.
As trends keep o change and variations occur and chose and demand also get variation non-interior designer will not be able to popup with is trend change and selective suggest you old and outdated ides. 
5.Proper time management.
An interior designer work with a full plan and idea. This reduces their workload and maintains a systematic report for the revision as well as for the client. Hiring an interior designer in Lucknow could be the best option. As they manage and look after the day-to-day activities and record it as well.
 It makes it easy for them and clients to as they can keep an update and regular check can be made to know the progress. These checkups not only make work easier to handle but also play a contributing factor in reducing waste too. With proper scheduling of work, the project either commercial and residential can be completed within a given period o time.
6.Skilled team and workers.
The benefit of hiring an interior designer is that they have skilled and talented individuals who expertise in their field. Interior designer firms include Architec, interior designer, civil engineer, painter, etc. Who takes care of the project from one end to another. Basically interior designer gives a full-fledged service which saves client time and money both.
7. Interior designer consultancy service.
Consultancy service from interior designer is something which gives answers and solution to lots of queries that client or potential customer have. Hiring an interior designer opens your consulting service as well as through the question like
What is the cost will you require any assistance from us.
like this general question specific and work-related consultancy is also given.
8.Monetarily beneficial.
Budget and money investment in renovation and construction is a crucial decision. Hence most reliable source who can give answers to one question is through an interior designer. Hiring an interior designer gives a solution and create a proper budget format. Interior designer's cost estimates are used calculated accordingly.  
9.Ready to give feedback.
The Interior designer gives this very interesting and beneficial option in which proper feedback can be given about the work. The feedback could be a happy one or be a complaint but proper feedback rectification can be done. Through feedback and rating systems you can understand client level of satisfaction.