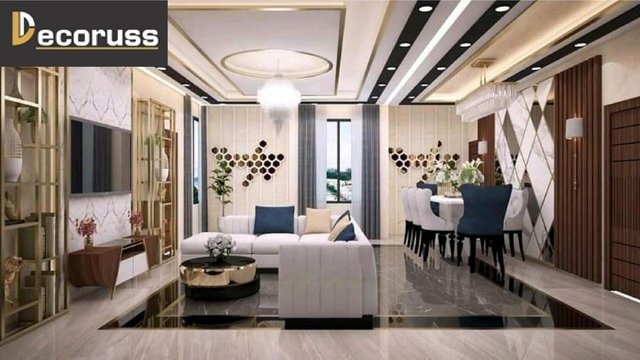 Once hiring a professional interior designer and decorator seems to under luxury for people but now it has become a necessity. An interior design company with its proper assessment can give an estimate about costing and time for any project. Hiring an interior design firm is beneficial monetarily but also a lot amount of time can be saved. Often this has been asked by the clients that "What will be the cost of hiring an interior designer in Lucknow?"
Cost the major factor in hiring an interior design firm in Lucknow, UP
If you search

f

or the List of interior designers in Lucknow you can easily find many interior design services but the question arises whether they have a proper solution for your space. Usually, it has been observed that the cost of hiring an interior designer in Lucknow, UP is considered as one of the major factors contributing to taking any interior design-related decisions.  Decoruss is the answer for all of your interior related troubles and cost-driven doughts. We give the best and most diversified services which include "Customized furniture, interior consultancy, False ceiling, Modular kitchen, Renovation services..etc" at a very affordable price. There is a certain question that is considered to be important for the client's mind before understanding. How the cost of hiring an interior designer in Lucknow is determined?
Questions which are frequently been asked by the clients in Lucknow:
Here is a rundown of inquiry which is as often as possible posed by customers about interior design plan cost plan, the time span in finishing any task and service too.
1.How to estimate an interior design project cost?
An interior design project is estimated on the bases of the following factors:
Size and type of the Project

The number of items to be furnished is one of the considerable factors in determining the cost of the project.

Depending upon the type of finish- Laminates, veneer or acrylic costlier the cost may vary accordingly.
Kind of accessories used. Sideling wardrobes, soft-closing drawers, etc can increase the cost.

Lighting- Thew more lighting a project has the cost increases.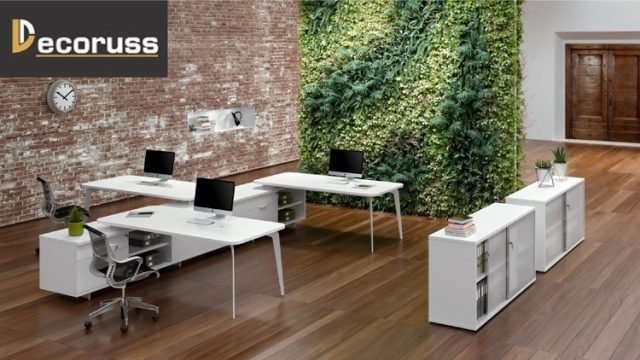 2.What is the duration of time for the completion of any project?
The duration of the project depends on how big the project is. The only size is not considered but also elements furniture finish, how fast 3D design are made and approved by the client, what is the client's requirement. It may be a  Residential or a Commercial Interior Design Project all come under the same pattern of elements mentioned above. If there is a 2BHK flat and we have to give a complete Interiors style. With False Ceiling, Modular Kitchen, entire Customized Furniture, Wardrobe, Sofa, LCD panels Dinning table, Painting, etc. It will take approx 30 days to complete. For 3BHK/4BHK with the above mentioned will take about 30-45 days. 
3.How to Hire an interior designer on a budget?
Hiring an interior designer in Lucknow is not at all expensive moreover with a proper budget you can easily transform your home, office, villa, shop, bungalow, or any other residential and commercial space according to your imagination.
4.What is the cost of 2BHK flats
interior design work in Lucknow?
The expense is directly proportional to the size of the space in most cases. If the area is huge, then the expense will also be higher. The interior design of a 2BHK flat is much more costly than designing a 1BHK flat. We will first inspect the area where design work is going to be implemented. Only after proper evaluation, our interior designer can give you an estimate. For a turnkey 2BHK flat, we cost around 8 to 10 lakhs for the project. Here turnkey represent complete project design in which "false ceiling, Flooring, lighting, Customized furniture all are included".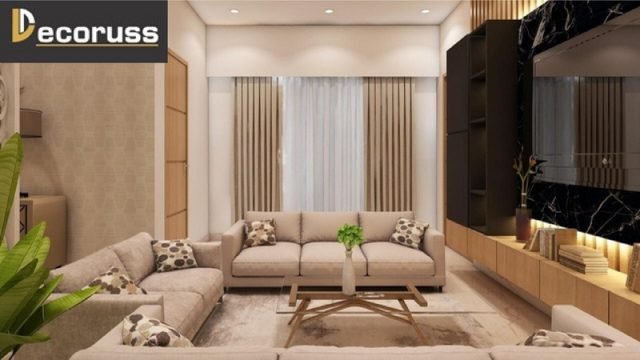 5.What is the cost of 3BHK flats interior design work in Lucknow?
Interior designers will take a throughout look at your house's area and do a measurement to give the total estimated budget. For turnkey 3BHK flats, we charge around 11 to 13 lakhs If, you are looking for an interior designer in Lucknow.
6.What is the cost of an office interior designer in Lucknow?
The office is a space where various decisions and responsibilities are manged. Hence the designing work should be different compare to the residential space. The cost of office interior designer in Lucknow depends upon variables factors like the size of space, type of furniture selected like "Round table, conference table, reception table as well cabins" all can be created by an interior design company. The cost of materials used in the interior design also makes a lot of difference depends mainly upon the brand. Cost of these raw materials in the interior design will decide the final cost of the project.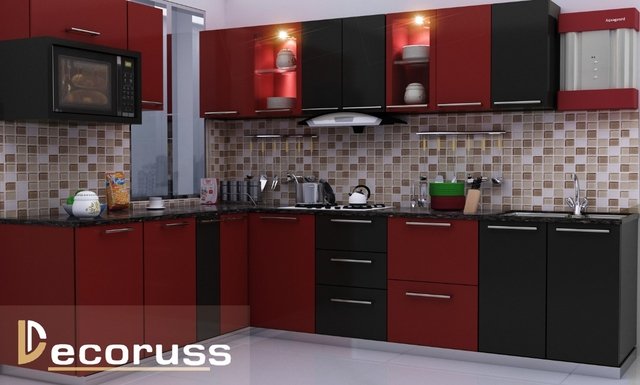 7.How much does it cost of hiring an interior designer?
The cost of any interior design project depend upon the requirement of the client along with the type of material used. It also depends upon "what type of service the client has signed in for?" renovation, or for Modular kitchen service or any other service for which the client may show interest. The cost in interior design is based upon:
The interior design cost is finalize on the basis of the area i.e. around ₹25/- per sqft. This range can go up to ₹60 as well as if you're looking for the design alone. However, inclusive of furniture and decoration, like "Modular kitchens, Sofa sets, Centre table, LCD panel, Dining table with chairs, Crockery cabinets, Customized Modular Beds, Designer Wardrobes, Dressing tables, Lighting and False ceiling, painting,..etc" this price can shoot up to ₹800–1500 depending upon what all services are taken.
Percentage of overall cost:
Generally when interior design company calculates the overall price of the project inclusive of products and services. Based on the total costing, we charge around 8%-10% over the project, including the design fee with resources and time invested. This can shoot up to 20% based on the level of design and expertise involved. Generally, the cost will not exceed more than this because there are many interior design companies present in Lucknow. So the possibility of increasing charges will not exceed more than 20% because of the competition.
8.Why should I hire a professional interior designer in Lucknow?
There are many benefits to hiring an interior designer in Lucknow. Apart from benefits, the interior design gives various other services which help in making us more feasible and cost-friendly investment. If we talk about professional interior design services the benefits are a lot and it gives a proper assessment option. Hence the client should be aware of the services so they can preview previous work and take decisions accordingly. With a wide range of services in interior design the option is more to choose from. More options can result in better service delivery as we can give a better performing service to the client.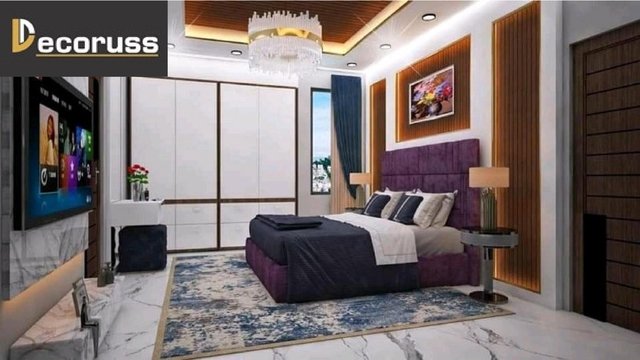 Conclusion for why the cost is an important factor for hiring an interior designer in Lucknow

 
There are many factors that affect the cost of interior design work, but it's very important to understand are those factors are variable or fixed. In Lucknow, the competition among interior design firms is increasing. Usually, no one takes a chance of charging more than 20% for the project. Hence this explains how much feasible and affordable an interior designer is for your commercial and residential project and the cost of hiring an interior designer in Lucknow is not to be considered as a high investment. Even for home makeover services hiring an interior design company would be a very feasible and cost-effective decision.