Interior Design Portfolio Ideas | Decoruss
Decoruss apart from providing Interior Design Solutions, also provide Turnkey Interior Design Portfolio for better selection to our client which in today's world is of utmost importance in order to provide expertise in managing projects from start to scratch. We undertake turnkey projects offering our services right from the initial design idea to the final execution of the project. Under a turnkey project, we offer a range of services to our clients such as, customized furniture, lighting, flooring, modular kitchen, LCD panel, POP,  as well as managing coordination with, contractors, and suppliers.
We at Decoruss provide our clients best and effective services for Turnkey interior design Projects as well as complete solutions for the interior designing of buildings and various construction projects. We closely monitor and survey the project site so that we can provide you the best and innovative design solutions to you. We also ensure that the project delivered to you is up to your expectations and you get the best outcome for your hard-earned money. Having 10 years of experience has made us handle and execute the project more efficiently and effectively and hence nourishes our relationship further.
We have worked & gained knowledge & experience in executing the interior projects from start to scratch. If you are looking for an attractive and able turnkey interior design portfolio you have come to the right place.
Check out some of the elements covered in the Turnkey interior design portfoilo
We have tried to represent some of the elements which on whole give the completion of turnkey interior design portfolio for the project. We pay close and detailed attention to the project because of which your project gets executed within the stipulated time period & defined budget.
Interior Design for customized furniture Ideas | Decoruss
Interior design ideas for LCD panel | Decoruss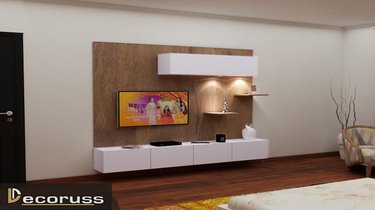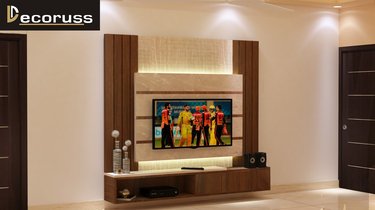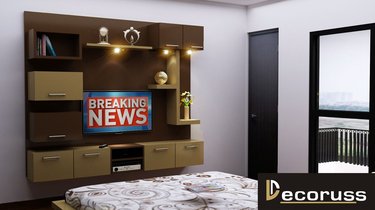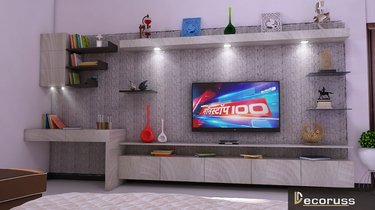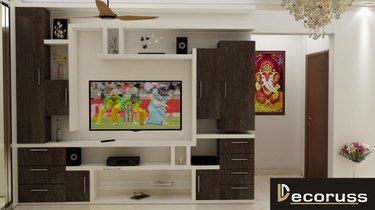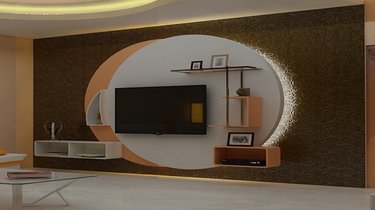 Decoruss's Portfolio is involved in carrying out various Interiors Turnkey Interior Design Portfolio for our clients, we specialize in executing these services for establishments like factories, offices, restaurants, showrooms and villas, and bungalows. Our professionals prepare visual layouts for the project and present it to the clients with the approval from our clients; we execute the same in tandem with the requirements of our clients.